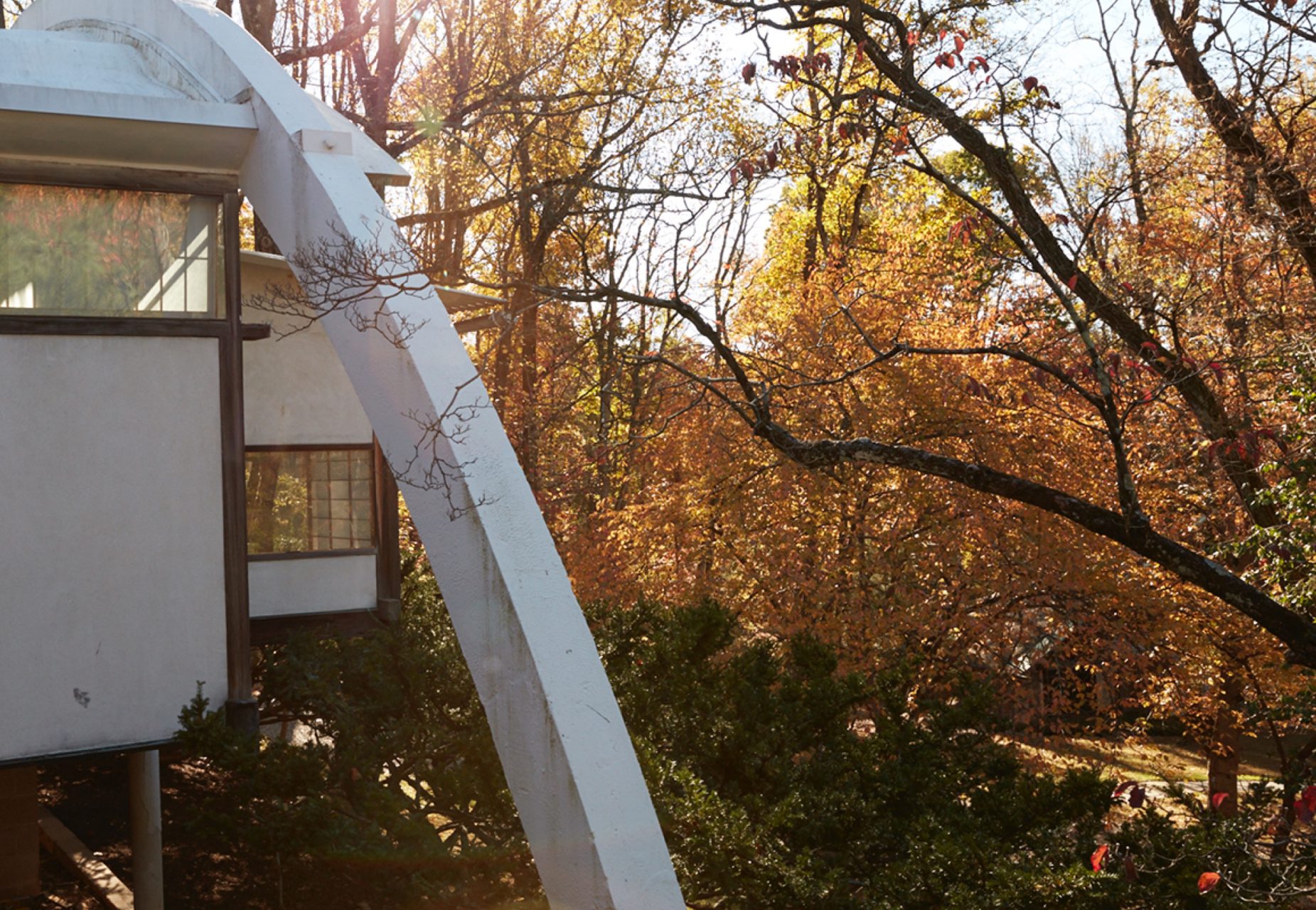 George Nakashima discovered the south-facing slope along Aquetong Road in 1945 and persuaded the owner to let him purchase three acres of land in exchange for labor. As his business grew, he purchased two more parcels of land and built a dozen more buildings, all facing south to maximize passive solar gain.
George embraced the traditional Japanese building principles of "ki-mon" –  respect for the natural landscape and use of indigenous materials – while also experimenting with new innovations, like warped-shell technology that enabled the spanning of large areas with very little material. He built the structures out of necessity, over time and as his income afforded him to do so.  
The most recent construction on the property, the Pole Barn lumber shed, was designed by Mira, her daughter Maria, and her ex-husband Tetsu Amagasu and built in 1990, then expanded in 1995. The Heritage Conservancy, National Park Service, and World Monument Fund have helped fund the study of the Nakashima structures as well as the training necessary to maintain and preserve the older buildings for posterity.
buildings
The Nakashima grounds are the site of both an active business and private residence; as such, we welcome visitors only by design appointment and advance tour registration.
All tours are prearranged through the Nakashima Foundation for Peace. For more information or to schedule a tour, please visit the Nakashima Foundation's website.
"Most people, when they visit our studios, are overcome by a sense of peaceful beauty generated not just by the atmosphere created by the buildings and landscape themselves, but by the harmony of the furniture within them."
— Mira Nakashima
Property Map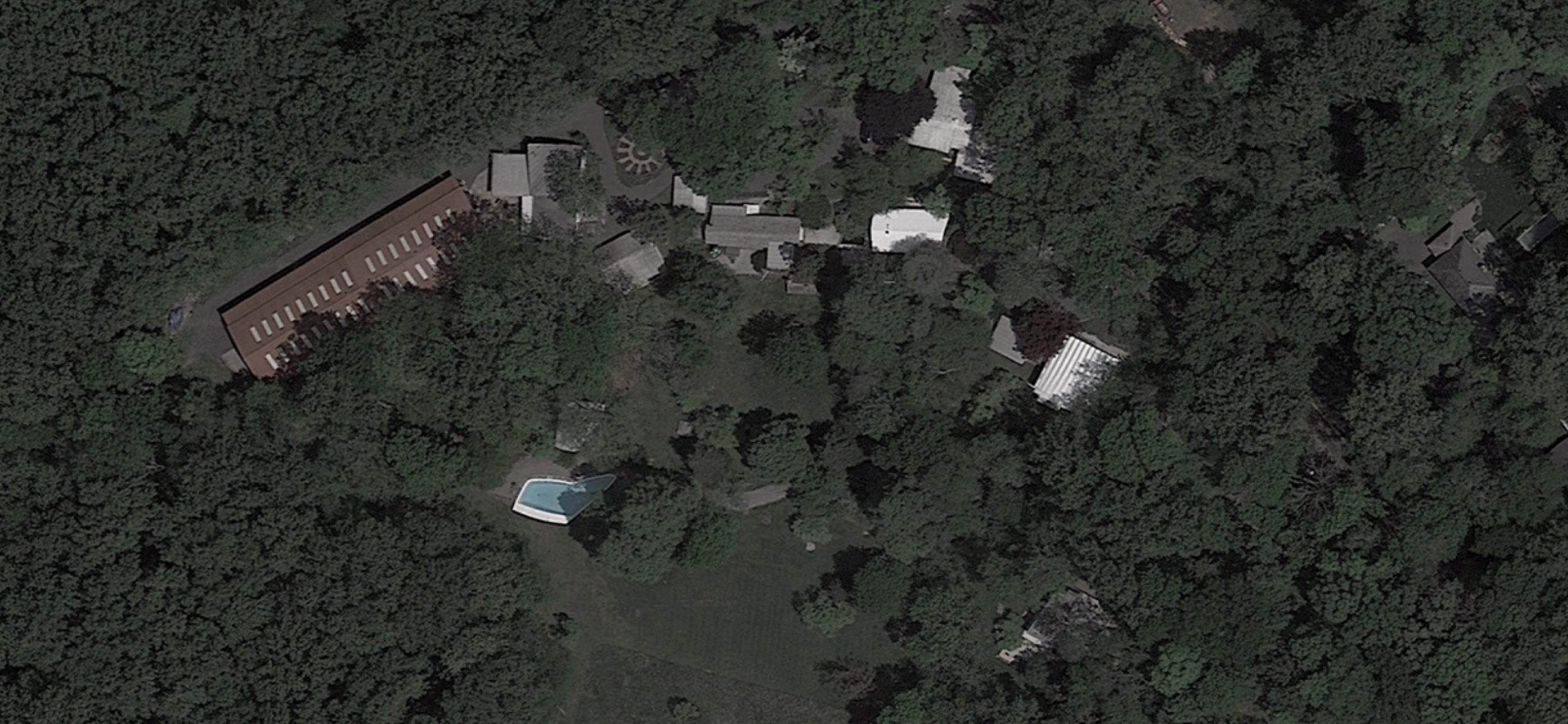 Open by Guided Tours

Closed to the Public