"Each tree not only has a different size and shape, but color and character, and each board from each tree has a distinctly different personality."
— Mira Nakashima
The Tree
The Destiny of a Tree
A tree is perhaps our most intimate contact with nature. Each tree springs from a tiny seedling; the greatest, like the thousand-year-old Yakusugi, have witnessed the entire history of modern man in a single life. We believe that every tree has its own particular destiny to be fulfilled through our work.
The Body of the Tree
A tree extends itself in many directions: down into the earth, where roots plunge in search of stability and nutrients; and up and out, as leaves reach for the air and light that will combine in mysterious ways to produce the very substance of life. The body of the tree bears the marks of its directives and internal processes, which our work endeavors to emphasize and celebrate.
New Life for the Tree
We are left in awe by the nobility of a tree, expressed in its eternal patience, resilience, and creations of fabulous beauty. We feed on its fruits and take shelter beneath its branches. We use its timber for our houses, its boards for our furniture. Through us, the tree lives on.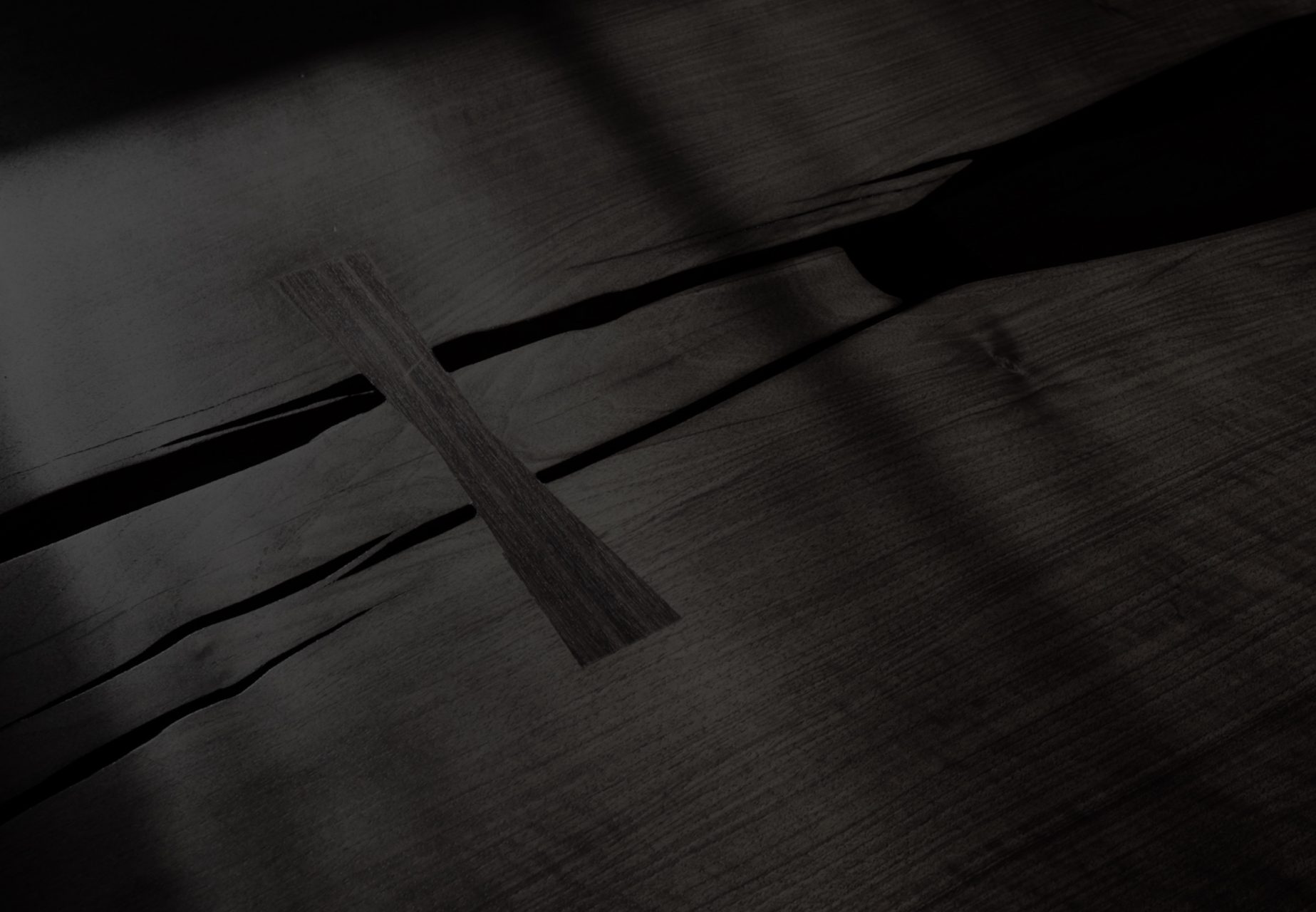 wood
Solid Wood
We only work with solid wood, the body through which we search for a tree's soul. Solid wood is honest and real. The grain visible on the surface runs all the way through; there is a permanence beneath the protective skin. Solid wood moves, breathes, and lives, even when it is made into furniture.
The Beauty Within
At Nakashima, the sawing of logs is of prime importance. As in cutting a diamond, each cut requires many judgements; each decision must be precise. There is drama to uncovering the beauty within a tree, a beauty that has lain hidden for centuries.
Nature's Discards
Beginning humbly in 1943, our wood pile has grown to encompass many different species of wood from all over the world. We treasure the discards from land-clearing and other instances of tree removal, and we repurpose what many regard as debris into the beautiful planks of timber from which we craft our furniture.
Storing and Seeking
Planks and boards are the stock of our trade. We store them in "boule" form: all the planks cut from a single log are stacked together. We memorize the qualities and potential uses of each piece and seek out its essence. These rough but majestic "bodies" are what we work with to create Nakashima furniture.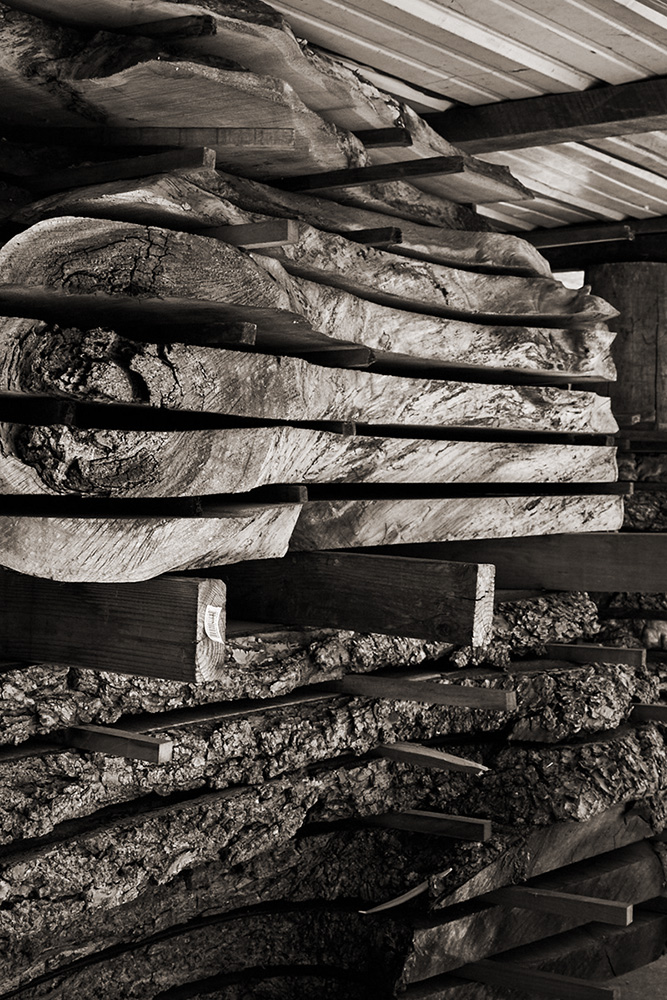 The Woodworker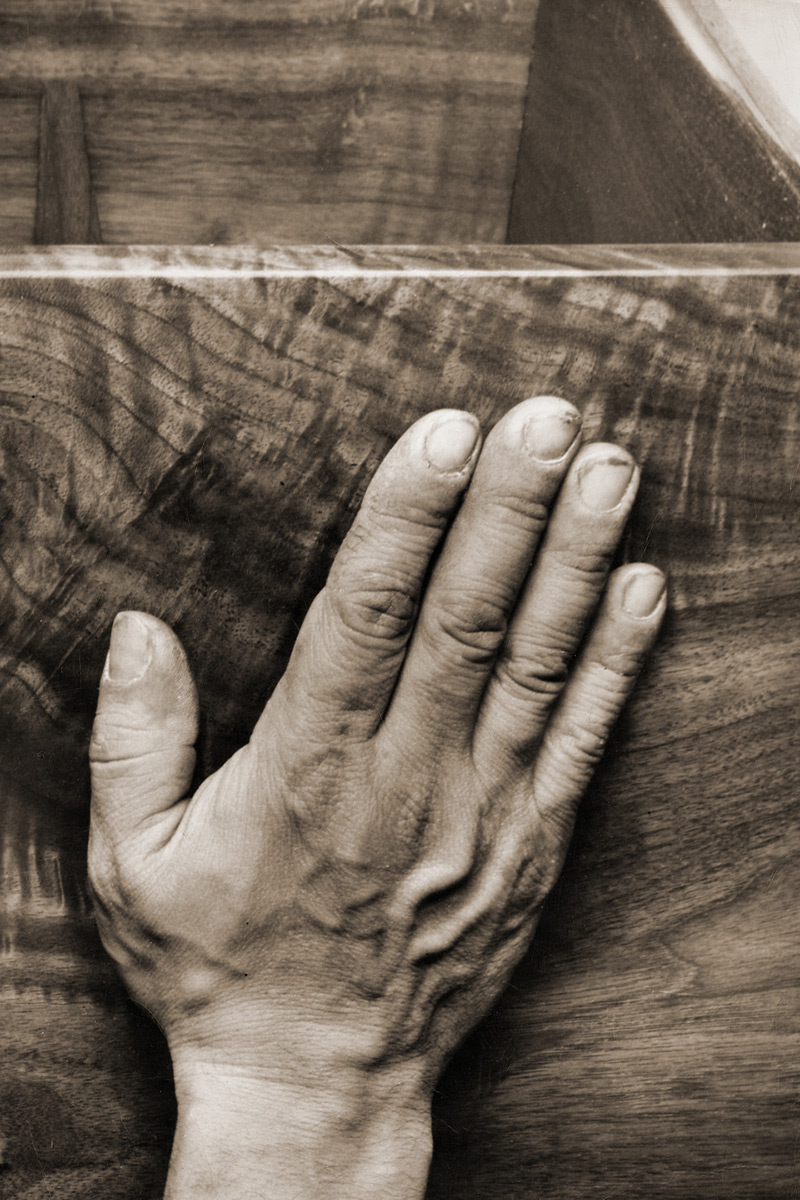 A Thousand Skills
Woodworking requires many skills for the thousand judgements one must make to shape a good wood object. Our trade calls upon one's dedication, concentration, and love to build as perfect an object as possible.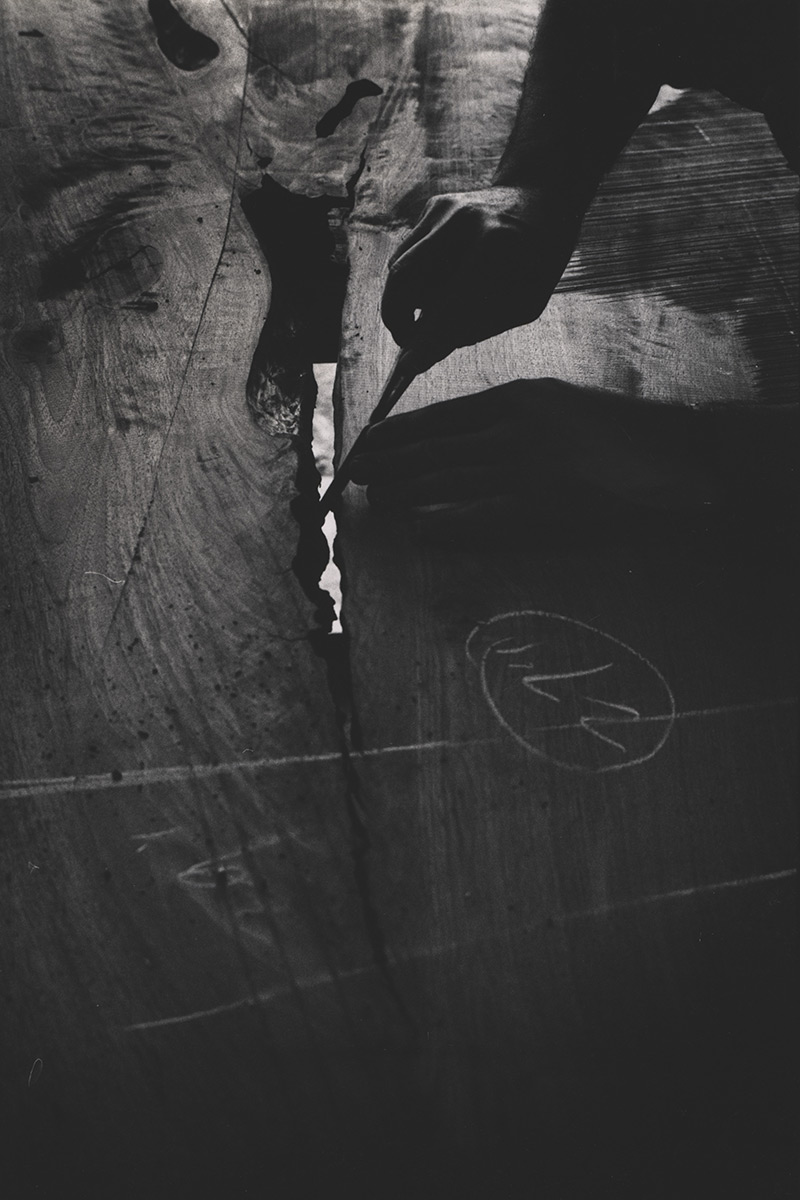 Design and Engineering
A piece of furniture is, fundamentally, an engineering problem. A board may have a cross-grain that, though handsome, makes it unusable where strength is needed. The woodworker must continually weigh material advantages and disadvantages, while also responding to questions of balance, proportion, and scale.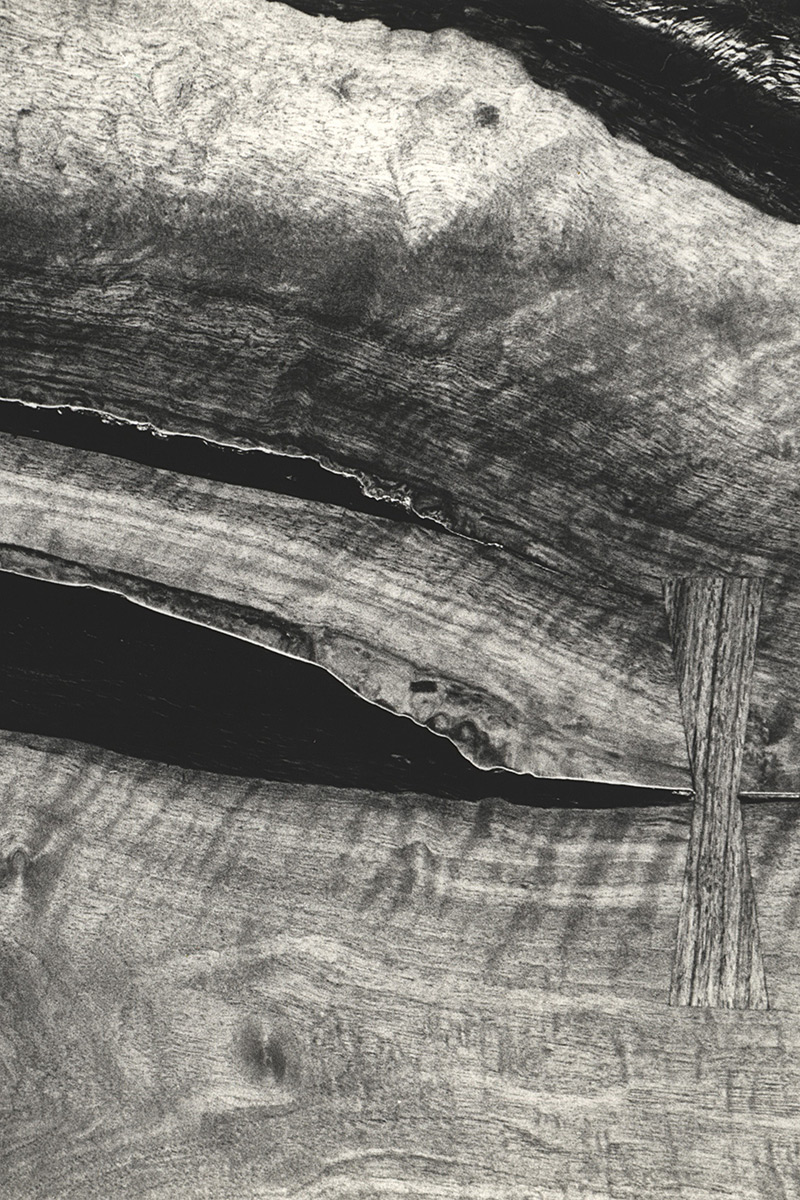 The Woodworker's Path
At Nakashima, each woodworker is an individual craftsperson, free to discover his or her own path. Our shared mission is to bring out the beauty and proportion, textures and depth of the material we use, to produce as fine an object as humanly possible, and one that may last forever.
"The woodworker has a special intensity, a striving for perfection, a conviction that any task must be executed with all his skill…to create the best object he is capable of creating."
— George Nakashima